ARTISTIC TEAM
Borne by
a recognized team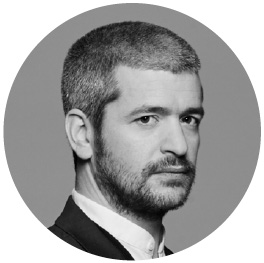 Grégoire
Five albums produced in only 7 years and more than 2 million albums sold.
Revealed in 2008 by the My Major Company site, Grégoire was the first artist produced by the public thanks to financing from Internet users. Carried by the title "Toi + moi", this album sold more than a million copies, becoming a diamond disc and topping French album sales in 2009. He then imposed himself as the major new figure in the French musical landscape.
This success was confirmed by a sold-out tour of more than one hundred dates, three performances at the mythical Olympia music hall, and opening for Johnny Hallyday's concerts at the Stade de France.
In 2010, Grégoire released his second album, "Le même soleil", on which he sings in duo with Jean-Jacques Goldman: quadruple platinum with more than 400,000 copies sold, followed by a concert tour.
In 2012, again with Jean-Jacques Goldman, he co-wrote and composed "Encore un autre hiver", the first original hymn of Les Enfoirés then the song of the Restos du Coeur, a charity organization, of 1986. He also wrote, in collaboration with MC Solaar, the hymn for the winter of 2017.
In 2013, he set poems by Saint Thérèse of Lisieux to music for the album "Thérèse, vivre d'amour" in which he directed Natasha St-Pier, Anggun, Michael Lonsdale et al. With more than 150,000 copies sold, the album went platinum a few months after its release. The same year, he brought out his third album, "Les roses de mon silence", which also went platinum, even going over 150,000 copies. Very keen on poetry, in 2015 Grégoire devoted his fourth album to poems studied at school (from Jean de La Fontaine to Maurice Carême).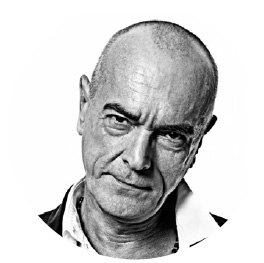 Lionel FLORENCE

Lionel has written for more than thirty artists, including Florent Pagny, Michel Delpech, David and Johnny Hallyday, Patricia Kaas, Alain Chamfort, Calogero, Christophe Mae and, above all, Pascal Obispo. We also owe him the success of Les Dix Commandements, Le Roi Soleil and Cléopâtre. In 2013, he co-wrote the book and lyrics for the songs of Robin des Bois and, in 2016, those of Les 3 Mousquetaires.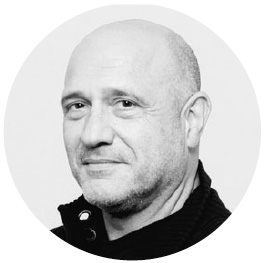 Patrice GUIRAO

Patrice contributed to the texts of Les Dix Commandements, Le Roi Soleil, Cléopâtre and Mozart, l'opéra rock. In 2013, he co-wrote the book and lyrics for the songs of Robin des Bois and, in 2016, those of Les 3 Mousquetaires. He has written songs for numerous artists, including Johnny Hallyday, Florent Pagny, Victor Lazlo, Pascal Obispo, Jane Birkin, and Mireille Matthieu.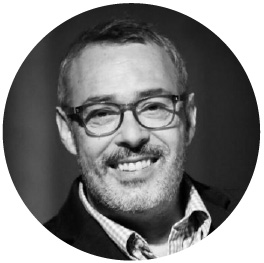 Serge DENONCOURT
Serge Denoncourt is a powerful presence in international theatre circles. A well-known director, his work spans the classics, the contemporary repertoire and theatre. Involved with one large-scale project after another, he directs shows by Arturo Brachetti and Eros Ramazzotti and works with artists of the Cirque du Soleil for the Solström series. In 2004, he received the Masque Audience Prize and Masque for Best Production for "Les Feluettes" in Montreal; the play was almost presented in English in San Francisco, before being adapted in 2017 in an operatic version. At the Montreal Opera, this was followed by Poulenc's "Dialogues des Carmélites". He also directed the Cirque du Soleil's show "Believe" in Las Vegas. Between two productions, he moved to Belgrade to entirely create the musical comedy GRUBB (Gyspy Roma Urban Balkan Beats), an exciting, energetic humanitarian project stemming from the collaboration between young gypsies and international artists.
Stéphane ROY 
Stage Design
Québécois stage designer and artistic director, he has made his mark in Québécois theatre with more than one hundred stage designs to his credit. He also collaborates regularly with the La La La Human Steps and O Vertigo dance companies. He created the stage design for six majestic Cirque du Soleil shows – Dralion, Varekai, Zumanity, Kooza, Zarkana and Kurios that were seen by millions of spectators. Prize for the Revelation of the Year 1989 (Quebec) Prize for Best Stage Design in 1992 (Quebec). Rewarded by the Academy of Canadian Cinema & Television, the Académie québécoise du théâtre, and the Conseil des arts de la Communauté urbaine de Montréal.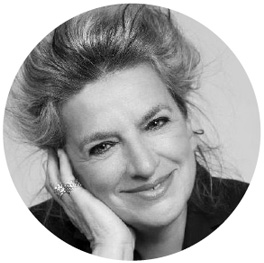 Mérédith CARON
Costumes 
An emblematic figure in the world of Canadian costume design with more than 200 collaborations to her credit, Mérédith Caron has demonstrated inexhaustible creativity, whether in theatre, cinema, opera or circus. She has collaborated with leading directors such as Pierre Bernard, Serge Denoncourt, Robert Lepage, Martine Beaulne, André Brassard, Daniele Finzi Pasca, Richard Monette (at the prestigious Stratford Festival) as well as Dominic Champagne and René Richard Cyr (Les 3 Mousquetaires). Mérédith has accumulated prizes and distinctions in Quebec, including a Gémeau, seven Gascon-Roux and two Masques.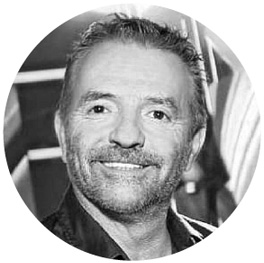 Bruno BERBERES
Casting 
Bruno and his team are looking for artists, regardless of age, style or experience, for various musical projects (The Voice, musical comedies…).