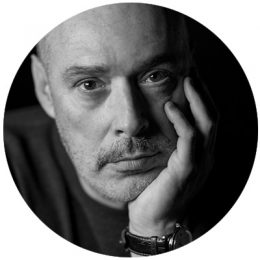 Serge DENONCOURT
Direction and libretto
Serge Denoncourt is a powerful presence in international theatre circles. A well-knowndirector, his work spans the classics, the contemporary repertoire and theatre. Involved withone large-scale project after another, he directs shows by Arturo Brachetti and ErosRamazzotti and works with artists of the Cirque du Soleil for the Solström series. In 2004, hereceived the Masque Audience Prize and Masque for Best Production for "Les Feluettes" in Montreal; the play was almost presented in English in San Francisco, before being adapted in 2017 in an operatic version. At the Montreal Opera, this was followed by Poulenc's "Dialogues des Carmélites". He also directed the Cirque du Soleil's show "Believe" in Las Vegas. Betweentwo productions, he moved to Belgrade to entirely create the musical comedy GRUBB (GyspyRoma Urban Balkan Beats), an exciting, energetic humanitarian project stemming from the collaboration between young gypsies and international artists.
Photo : Huguette & Prosper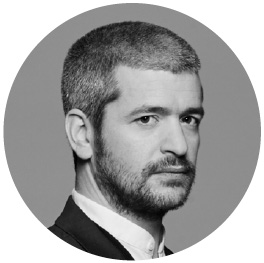 Grégoire
Music
Five albums produced in only 7 years and more than 2 million albums sold.Revealed in 2008 by the My Major Company site, Grégoire was the first artist produced by the public thanks to financing from Internet users. Carried by the title "Toi + moi", this album sold more than a million copies, becoming a diamond disc and topping French album sales in 2009. He then imposed himself as the major new figure in the French musical landscape.This successwas confirmed by a sold-out tour of more than one hundred dates, three performances at the mythical Olympia music hall, and opening for Johnny Hallyday's concerts at the Stade de France.
In 2010, Grégoire released his second album, "Le même soleil", on which he sings in duo withJean-Jacques Goldman: quadruple platinum with more than 400,000 copies sold, followed by a concert tour.In 2012, again with Jean-Jacques Goldman, he co-wrote and composed "Encore un autre hiver", the first original hymn of Les Enfoirés then the song of the Restos du Coeur, a charity organization, of 1986. He also wrote, in collaboration with MC Solaar, the hymn for the winter of 2017.In 2013, he set poems by Saint Thérèse of Lisieux to music for the album "Thérèse, vivre d'amour" in which he directed Natasha St-Pier, Anggun, Michael Lonsdale et al. With more than 150,000 copies sold, the album went platinum a few months after itsrelease. The same year, he brought out his third album, "Les roses de mon silence", which alsowent platinum, even going over 150,000 copies. Very keen on poetry, in 2015 Grégoire devoted his fourth album to poems studied at school (from Jean de La Fontaine to Maurice Carême).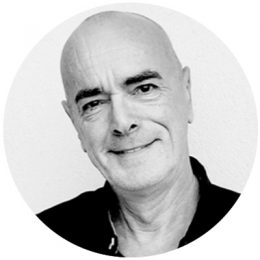 Lionel FLORENCE
Libretto
Lionel has written for more than thirty artists, including Florent Pagny, Michel Delpech, David and Johnny Hallyday, Patricia Kaas, Alain Chamfort, Calogero, Christophe Mae and, above all, Pascal Obispo. We also owe him the success of Les Dix Commandements, Le Roi Soleil and Cléopâtre. In 2013, he co-wrote the book and lyrics for the songs of Robin des Bois and, in 2016, those of Les 3 Mousquetaires.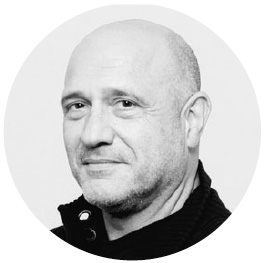 Patrice GUIRAO
Libretto
Patrice contributed to the texts of Les Dix Commandements, Le Roi Soleil, Cléopâtre and Mozart, l'opéra rock. In 2013, he co-wrote the book and lyrics for the songs of Robin des Bois and, in 2016, those of Les 3 Mousquetaires. He has written songs for numerous artists, including Johnny Hallyday, Florent Pagny, Victor Lazlo, Pascal Obispo, Jane Birkin, and Mireille Matthieu.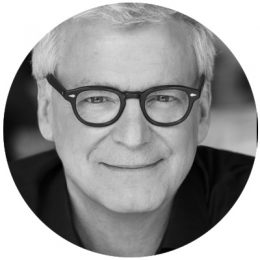 Scott PRICE
Arrangements
Holding a degree from Toronto's Royal Conservatory of Music, Scott Price is a keyboardist, a composer and an artistic director. He became, since the beginning of his career, a referencebeyond the Canadian borders, collaborating with some of the biggest names in the music industry: from Charles Aznavour to Petula Clark, Diane Dufresne to Isabelle Boulay or Robert Charlebois to Eric Lapointe. Over the years, Scott also composed for television, theater, cinema and handled at the same time the "Juste pour Rire" (Just for Laughs) gala shows and the "Star Academie" tours. But it's in April 2015 that his career took on a new dimension. He became the musical director of the internationally acclaimed singer Céline Dion, replacingMego who worked with her for 28 years. Since then, Scott shares all the biggest moments of the star's career. He accompanies her each night on the Las Vegas Colosseum stage, he followsher on her worldwide tour. Scott arranges with Grégoire the music for "Bernadette de Lourdes".
Photo : Monic Richard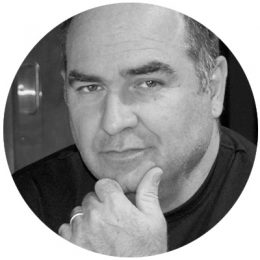 Denis SAVAGE
FOH mixer and sound engineer
Passionate about music since he was a teenager, Denis Savage was part of pop music bands. His interest for technology led him to be in charge of the sound for his bands but as well as others. He spent a few years in Toronto to perfect his skills in sound. Later, student in communications at UQAM, he returned to sound in the area of Montreal. He worked with various artists such as Martin St-Clair, Joe Bocan, Luc De La Rochelière, Roch Voisine and Céline Dion. He Finally went into recording and worked on several albums and DVD projects. He became one of the main Studios Piccolo and Piccolo mobile associate in Montreal. From Céline Dion to Ginette Reno, Cirque du Soleil and Simple Plan, projects came one after another in the Montreal studios. It's actually there, that he recorded with Scott Price "Bernadette de Lourdes" music. Denis is still working for Celine Dion as a sound engineer and has been doing so for more than thirty one years, including a couple of years as his co-manager.
Stéphane ROY
Stage Design
Québécois stage designer and artistic director, he has made his mark in Québécois theatrewith more than one hundred stage designs to his credit. He also collaborates regularly withthe La La La Human Steps and O Vertigo dance companies. He created the stage design for six majestic Cirque du Soleil shows – Dralion, Varekai, Zumanity, Kooza, Zarkana and Kurios thatwere seen by millions of spectators. Prize for the Revelation of the Year 1989 (Quebec) Prizefor Best Stage Design in 1992 (Quebec). Rewarded by the Academy of Canadian Cinema & Television, the Académie québécoise du théâtre, and the Conseil des arts de la Communauté urbaine de Montréal.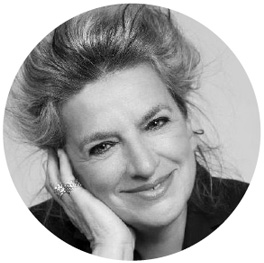 Mérédith CARON
Costumes
An emblematic figure in the world of Canadian costume design with more than 200 collaborations to her credit, Mérédith Caron has demonstrated inexhaustible creativity, whether in theatre, cinema, opera or circus. She has collaborated with leading directorssuch as Pierre Bernard, Serge Denoncourt, Robert Lepage, Martine Beaulne, André Brassard, Daniele Finzi Pasca, Richard Monette (at the prestigious Stratford Festival) as well as Dominic Champagne and René Richard Cyr (Les 3 Mousquetaires). Mérédith has accumulatedprizes and distinctions in Quebec, including a Gémeau, seven Gascon-Roux and two Masques.
Photo : Carl Lessard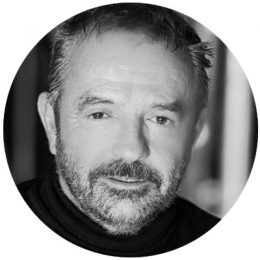 Bruno BERBERES
Casting
Bruno and his team are looking for artists, regardless of age, style or experience, for variousmusical projects (The Voice, musical comedies…).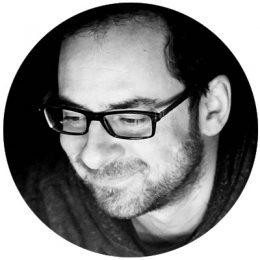 Martin LABRECQUE
Lightings
Martin Labrecque has more than hundreds of productions for theaters to his credit. He's mainly recognized for the appearance of his light and the sensitivity of his lightings. He knows, with his lightings how to touch the soul of the characters he brings to light. He has been since he began, a loyal collaborator to several talented directors: Claude Poissant, Martine Beaulne, René Richard Cyr, Dominic Champagne, Denis Marleau, Carl Béchard. But this is certainly with Serge Denoncourt that he has made most of his lightings. Amongst his most spectacular lightings are those designed for Volta productions, Viva Elvis, Michael Jackson: The Immortal World Tour, Kurios-Cabinet of Curiosities*, Luzia, KOOZA and CORTEO from Cirque Du Soleil, Nomade and Rain* from Cirque Éloize and for the audacious Mutantès from Pierre Lapointe for which he was awarded with the lighting designer of the year Félix award in 2009. In 2016, he collaborated with the Montreal Opera for Les Feluettes production, directed by Serge Denoncourt and continued this collaboration in 2017 with the Dialogues des Carmélitesoriginal production. In 2010, Martin designed the lightings for Belles-Soeurs by Michel Tremblay, directed by René-Richard Cyr and that was also performed in France and is still on tour.
*Kurios-Cabinet of Curiosities (nominated at the Los Angeles Drama Critics Circle, 2015)
*Rain (nominated at the Drama Desk Awards, 2006)
Photo : Mathieu Poirier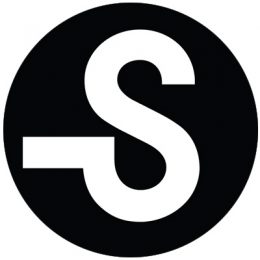 SILENT PARTNERS
Videos
Silent Partners Studio is a specialized video design company for digital and performing arts. Silent Partners Studio images are found in tours, concerts, at the theater, at the opera, at the museum, in music videos and awards ceremonies for example. Established in 2014 in Montreal by Nicolas Boucher, Gabriel Coutu-Dumont, David Fafard and Janicke Morissette, the company has a studio in Montreal and an office in Los Angeles. Silent Partners Studio had collaborated with lots of internationally famous artists such as Calvin Harris, Selena Gomez, Katy Perry, P!nk and Justin Timberlake.