PROMISE
An extraordinary story
BERNADETTE DE LOURDES is the fascinating, inspiring story of the Virgin Mary's apparitions to the young Bernadette Soubirous. It is with the help of official reports that it is possible to reconstruct the adventure of Bernadette and create a simple, touching, federative show.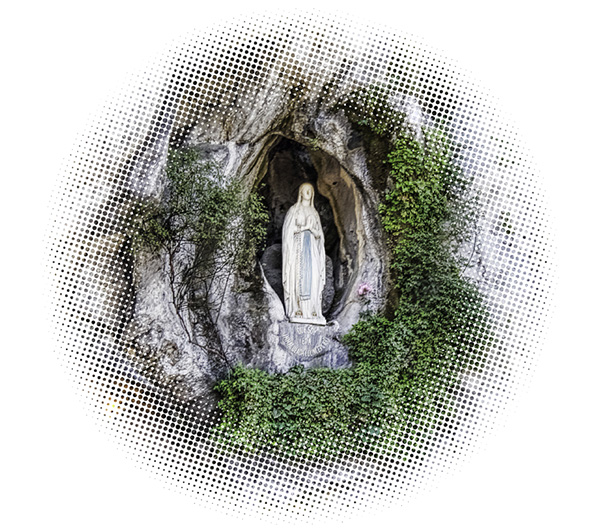 Using authentic documents, we shall reconstruct her meetings with Police Superintendant JACOMET, Abbé PEYRAMALE, the imperial prosecutor of Lourdes, Vital DUTOUR, Louis VEILLEUX, Mgr LAURENCE, the TARDHIVAIL sisters et al.
It is with her words that we shall reconstruct the line of her history. Her family, her meetings with Mary, her calm, humble struggle to defend her story before sceptical adults. The story of an ordinary adolescent who will try to explain a unique, disturbing experience.
To music by GRÉGOIRE and directed by Serge DENONCOURT the lyricists Lionel FLORENCE and Patrice GUIRAO will offer us an incursion into the heart of the wrench and rifts haunting the protagonists. Following her narrative, we shall go from the police station to the grotto, from the family hiding place to the presbytery, and attempt, with her, to better understand what happened to her.
"The best proof of the apparition is Bernadette herself." [Abbot POMIAN]