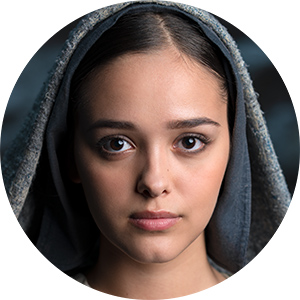 Bernadette SOUBIROUS
Eyma
Eyma has been singing ever since she can remember.
Her musical style: Pop Rock. Adèle, Rihanna, Bruno Mars and Sam Smith are her biggest influences.
From the age of 10, she performed at community events as well as open mic events.
In 2005, she won the final of the Plus 2 Talents musical showcase in the junior category.
She has already appeared on a few stages in Paris, including Le Caveau des Artistes, Le Connétable and Le Sentier des Halles.
Selected to take part in The Voice Kids 2, Patrick Fiori turned his chair around during her performance and took her all the way to the battle stages.
In 2016, she represented France at a festival in the Sydney Opera House, appearing at the Casino de Paris that same year. She appeared on The Voice Tour at the Théâtre Antique d'Orange in 2017.
In Bernadette de Lourdes, Eyma plays the regular teenager who goes through a unique and life-changing experience.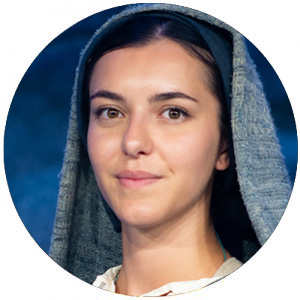 Toinette – Bernadette SOUBIROUS swing
Laure GIORDANO
Laure, has been singing for a few years. She took part in various singing competitions and made a noteworthy appearance on the TV show The Voice (season 8) in Mika's team. She was then discovered to play the title role in rotation with Eyma in Bernadette de Lourdes musical.
Since the end of the first season, she took part in various charity projects, releasing the following singles: "Ma Philosophie" pour Les amis du bercail organization (helping women victims of domestic violence); "Nos Vallées" to support the victims of storm Alex, as well as "Section Aktebo" to help sicked children and their family. She also took advantage of this time to release her first single "Y'aura des jours".
It is with great emotion that she joins the cast of Bernadette de Lourdes and its audience again.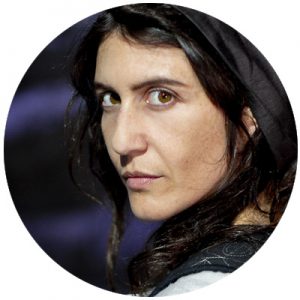 Louise SOUBIROUS
Sarah CAILLIBOT
As a singer and songwriter, Sarah won the first prize at a young talent show organized by the Association Orphée Théâtre in 2004 in the Morbihan department in Brittany.
Passionate about drama, she successfully auditioned for the National Academy of Dramatic Arts in September 2004 and entered the one in Paris' 15th arrondissement.
Five years later, she won a new prize: Sarah was awarded with the "Centre des écritures et de la chanson" (Songwriting and song centre) by Voix du Sud, an association created by French singer Francis Cabrel. In February 2013, she took part in the TV show The Voice and joined Garou's team. She was the opening act during The Voice tour in 2015 while also working on her first album. Sarah was also selected for the Destination Eurovision show on France 2 in 2018 with her song "Tu me manques".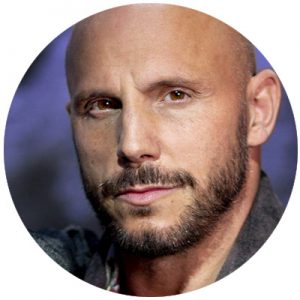 François SOUBIROUS
David BÁN
The singer-actor David BÁN is known by the general audience for his part as the billionaire "Valentin Carrier" in the Plus Belle la vie TV show on France 3. He can also be seen in TV shows such as: Clem, Candice Renoir, Le Bureau des Légendes, Capitaine Marleau, Luther, Munch and SKam, as well as in the following movies: Épouse-moi mon pote by Tarek Boudali, Le Lion with Dany Boon and Philippe Katerine or even next to Omar Sy and Laurent Laffite in Loin du périph by Louis Leterrier.
He is also well known on the musicals scene with more than 12 successful musical productions to his credit: Les 3 Mousquetaires, 1789, Les Amants de la Bastille, Hair, Bernadette de Lourdes, Flashdance, AvenueQ, Sol en Cirque and Grease for which he received a Marius award for Best Performer for his part as Kenickie. He has performed on some of the biggest stages in France (the Olympia, the Bataclan, the Grand Rex, the Palais des Sports, etc.), as well as in Switzerland, Belgium, Russia and Panama.
As a songwriter and musician, David self-released various albums, including his first two solo albums "L'alpagueur" and "3, 2, 1". Self-producer, he directed his music videos and performed in various concerts all around France, Switzerland and Belgium for years.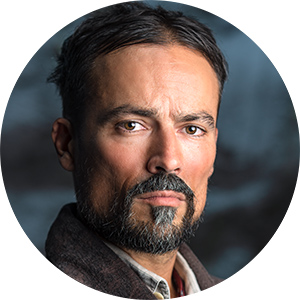 François SOUBIROUS Swing
Damien SARGUE
Damien started his musical career at an early age, appearing in various TV shows. In 1991, aged only 10 years old, he recorded his first single "Emmène-moi". His life took a turn in 1996 after sending an audition tape to Paris for Notre Dame de Paris musical. Noticed by the producers, he played the Phoebus and Gringoire understudies on over 80 shows, parts which were respectively played by Patrick Fiori and Bruno Pelletier.
Gérard Presgurvic, songwriter of Roméo et Juliette, found his perfect Romeo in Damien. In the summer of 2000, Damien experienced a huge success with the songs "Aimer" and "Les Rois du Monde". Following by various tours in Asia between 2007 and 2018.
In September 2014, he took part along with Roch Voisine, Dany Brillant, Garou, Matt Pokora, Gad Elmaleh and others on the "Forever Gentlemen" album, which will become a Multi-Platinum record.
In April 2015, Damien was chosen to play the role of Aramis in the musical Les 3 Mousquetaires at the Palais des sports in Paris and to tour all around France.
In 2020, he was asked to perform the biggest James Bond songs in the iconic venue: the Grand Rex in Paris accompanied with the "Colonne et Musidrama" orchestra (50 musicians) under the leadership of the conductor Samuel Séné.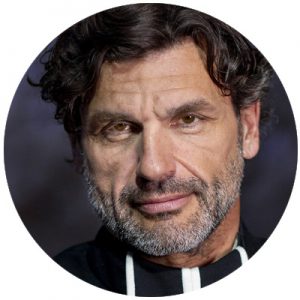 Father PEYRAMALE
Christophe HÉRAUT
Christophe was immersed in an artistic environment from a young age. As a singer and musician, he plays multiple instruments, including the guitar. At 17, Christophe travelled all around France with his band. His first experiences on stage. He became a soloist in the biggest south of France pop orchestras. But this is in 1999, on December 24th, when performing on his own in a piano bar in Béziers, that Dominique Besnehard noticed him and introduced him to the producer Orlando, with whom he recorded a few singles. It is only in 2004 that his career took a different turn, after meeting Eli Chouraqui. The director offered him the supporting role in the musical Spartacus by Maxime Le Forestier. Then, came the recognition when Robert Hossein offered him to play Ben-Hur in the eponymous musical show. Between 2006 and 2010, Christophe performed at the Stade de France and in Australia. In 2013, he released his first album, "La chute est belle". When writing the lyrics for the album, he worked with François Welgryn. In 2016, in the new musical Les 3 Mousquetaires, Christophe brought his charisma, emotion and powerful voice to the role of the Machiavellian Cardinal Richelieu. In 2021, he released his new album "Tout recommence" which he entirely wrote and composed. As an actor, he starred in movies such as Handigang (TF1) and J'irai au bout de mes rêves (M6) by Stéphanie Pillonca and in the TV show Or de lui by Baptiste Lorber. He also played a firefighting instructor in the TV show Plus belle la vie.
In Bernadette de Lourdes, he plays the charismatic Father Peyramale.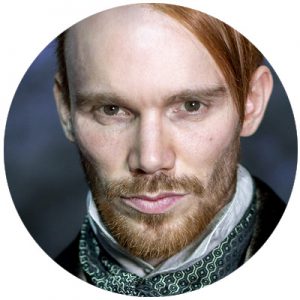 Commissioner JACOMET
Grégory DECK
Grégory is a northern singer and actor trained at the EF2M and at the Studio Pygmalion.
In 2010, he took part in the musical Dracula l'Amour plus fort que la Mort directed by Kamel Ouali. He played Sorcerer, a vampire wearing stiletto. Two years later, he joined the very successful musical Salut les Copains ! directed by Stéphane Jarny at the Folies Bergère before going on tour for two years. From 2015 to 2017, Grégory pursued his rise, as a member of several casts: Cendrillon, le temps d'aimer with Eugénie Soulard, Peppa Pig, le Grand Splash at the Casino de Paris and on tour and Jésus, de Nazareth à Jérusalem by Pascal Obispo and Christophe Barratier where he played Jean at the Palais des Sports.
Since 2018, he is playing Commissaire Jacomet (Commissioner Jacomet), the man who tries to find out if Bernadette is telling the truth. He is also, since 2021, the narrator of a fabulous love story in Métis, a show by Aymeric and Rémy Ribot, directed by Julien Alluguette. In 2022, Hugo Rezeda and John Eyzen offered him the part of Molière in Molière The Musical to celebrate Molière's 400th year old history. As a solo artist, he is also a songwriter. His first EP "Là" was released on February 22nd 2022 on every streaming platforms.
Monsignor Bertrand-Sévère LAURENCE and Doctor DOZOUS
(Father PEYRAMALE understudy)
Daniel DEFILIPI
Born in Lyon, he was attracted early on by the entertainment industry.
At 5 years old he started a complete musical curriculum (piano, trumpet).
First a puppeteer, then full actor, he also wrote many sketches, parodies, and songs.
As a French music proponent, he just released a new album "On arrive un matin" with Marianne Mélodie record company.
He sung in the most famous cabarets in Paris (Don Camilo, Villa d'Este) and toured extensively (performing Jacques Brel and Charles Aznavour repertoire).
He was often invited to the Pascal Sevran TV show La chance aux chansons.
As an actor, he played in various TV films and plays.
As a songwriter, he wrote for Enrico Macias, The Chorus, Rachid Bahri as well as sketches and parodies with Guy Lux for the TV show La Classe.
He received Michel Galabru's patronage for his play La consultation (The appointment).
In 2022, he took part in the TV show The Voice. He was the doyen of the 11th season. The coaches didn't turn around but this is him who got his own way with them while performing his song dedicated to his deceased wife: "Tu es là". His performance generated in the days after its airing more than 8 million of views on the Internet.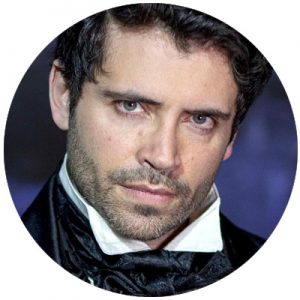 Prosecutor DUTOUR
(François SOUBIROUS and Commissioner JACOMET understudy)
Cédric PELZMAN
Cédric started learning piano and music theory at the music academy around the age of five.
Passionate about music and cinema since he was a child, he took drama classes while joining the Alice Dona studios.
Given his background, Cédric naturally decided to commit himself to making musical plays, combining theater and the world of music.
We saw him in Les mille et Une Vies d'Ali Baba at the Zénith in Paris, in Roméo et Juliette, Chance (awarded with the Molière for best 2019 musical show), Zorro at the Folies Bergères, in A la vie à l'amour 2 at the Casino de Paris, in Monte Cristo and in Les Dix Commandements at the Palais des Sports in Paris, as well as on tour internationally.
With the greatest of joy he joined the prestigious Bernadette de Lourdes cast for an adventure filled with emotions!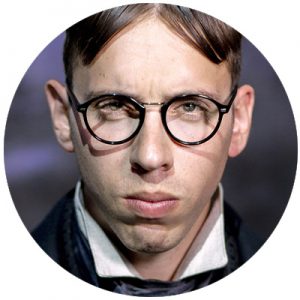 Court clerk and photograph
Guillaume MULLER
Writer, composer, performer, actor, Guillaume is aged twenty-nine.
In 2011, he moved to Paris to take drama and singing classes with Armande Altaï.
He took part in various young artists concerts where he reprised first several songs, such as "Amsterdam" from Brel, which opened many doors to him, and then his own songs.
After various concerts and festivals, he recorded (in 2017) his first solo album, "L'envers du décor", produced by Denis Grare, with the participation of many renowned musicians who worked with Bénabar.
Guillaume is passionate about French music and its artists such as Renaud, Brel, Bénabar, Grégoire, and Souchon.
Also, as a lover of movies and plays of all kind, he is inspired by all-time artists, from Laurel and Hardy to Jean Dujardin, or Luchini and Depardieu.
Besides a few shootings and his solo concerts, Guillaume is also involved in the Plus2talents organization where he monthly hosts musical springboards. He is also training performers for the l'assoce organization which offers singing competitions for the Paris 17th arrondissement town hall.
Jeanne ABADIE
Inès JEANNET
Born in Paris, Inès quickly moved with her family to the South-West of France.
She sang and danced from an early age.
At 6 years old, she started learning music theory and playing accordion in her village music school, and in 2011 she put the "Anticyclone" band together with her father and three of her brothers with a pop-rock, jazz and French pop music repertoire.
In 6th grade, she joined Marciac Jazz Middle school where she chose saxophone and singing classes.
Soon she became a soloist and made musical improvisations one after the other.
In 2016, she won a singing competition and left for three weeks for the US at the Blue Lake Fine Arts Camp.
During Marciac festivals and Master Classes she met the biggest jazz artists.
In 2014 she played saxophone on stage with Ibrahim Maalouf.
She pursued her studies at Marie Curie High School in Tarbes where she joined a special Music section.
At the same time, she joined the music academy where she learned music theory, jazz, as well as classical singing.
Since 2019, she plays the little Jeanne Abadie, Bernadette's friend, who will follow her over the course of this adventure.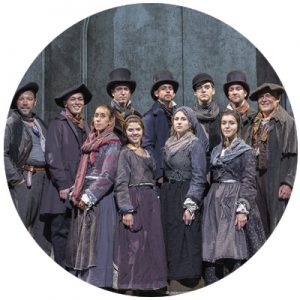 The crowd
Walk-on-actors-Backing vocalists
Ptissem Ait Ouaka (Louise Soubirous understudy), Anthony Sanz, Francisco Ochando, Jean-Pierre Larroutude, Joshua de Pinho, Julien Demont, Valentin Barzu, Melissa Blanc (Ave Maria by Poulenc lead performer and Toinette understudy), Marine Dadure, Steven Sequeira, Liza Debo, Claire Leblanc.