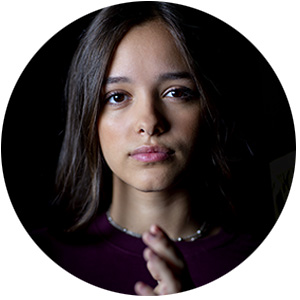 BERNADETTE SOUBIROUS
Eyma
Eyma is 16 years old and has been singing ever since she can remember.
Her musical style: Pop Rock. Adèle, Rihanna, Bruno Mars and Sam Smith are her biggest influences.
From the age of 10, she performed at a host of community events as well as open stages.
In 2005, she won the final of the "Plus 2 Talents" musical showcase in the junior category.
She has already appeared on a few stages in Paris, including Le Caveau des Artistes, Le Connétable and Le Sentier des Halles.
Selected to take part in The Voice Kids 2, Patrick Fiori turned his chair around during her performance and took her all the way to the battle stages.
In 2016, she represented France at a festival in the Sydney Opera House, appearing at the Casino de Paris that same year. She appeared on The Voice Tour at the Théâtre Antique d'Orange in 2017.
In Bernadette de Lourdes, Eyma plays the regular teenager who goes through a unique and life-changing experience.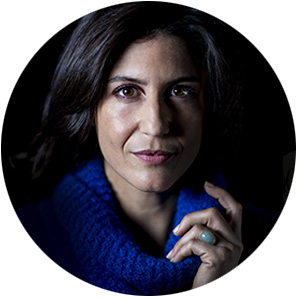 Louise SOUBIROUS
Sarah CAILLIBOT
Singer-songwriter and composer, Sarah appeared in a young talent show held in 2004 by the Association Orphée Théâtre in Morbihan (Brittany), winning First Prize with her own songs.
Also a lover of theatre, in September of the same year, she successfully auditioned for the Conservatoire d'Art Dramatique and went on to start at its school in Paris' 15th arrondissement. 
In April 2009, Sarah was awarded the Centre of Writing and Song prize by Voix du Sud, an organisation created and chaired by Francis Cabrel.
In February 2013, she appeared in The Voice, where she joined Garou's team. She also opened for The Voice Tour 2015.
Since 2016, Sarah has been working on her album, and was selected to appear on the "Destination Eurovision" programme on France 2 in 2018 with her song "Tu me manques".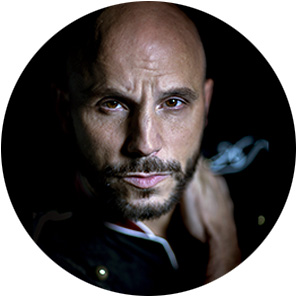 François SOUBIROUS
David BÁN
Singer-songwriter, comedian, musician and voice-over artist. A French artist with Hungarian roots, David's Slavic influences come through in his music, combining a love of parties and poetry. At a young age, he wrote and self-produced his first albums, performing on stage after stage to a growing base of fans, before getting his break in hugely successful musical productions, including "Grease", "Hair", "1789, Les Amants de la Bastille" and "Les 3 Mousquetaires". He has appeared on some of the biggest stages in France (Olympia, Bataclan, Grand Rex, Palais des Sports, etc.), as well as in Switzerland, Belgium and Russia.
On television and in film: "Scènes de ménages", "Capitaine Marleau", "Épouse-moi mon pote".
In 2017, David self-released his album "L'alpagueur", which he followed up with a sold-out tour. He recorded his latest album "Encore plus fort" co-produced with "Les Frenchguys".
Today, he takes the role of Bernadette's emotional father, a marked contrast to the roles he has played previously.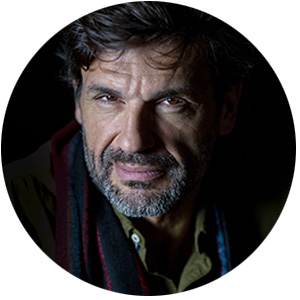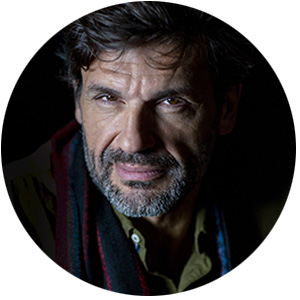 Abbé PEYRAMALE
Christophe HÉRAUT
Christophe was immersed in an artistic environment from a young age. A singer and musician, he plays multiple instruments, including the saxophone and the guitar. At 17, the young man toured all over France with his band, getting a taste for life on stage. Singing solo as a stand-in act, in a Béziers piano bar on Christmas Eve 1999, he was noticed by Dominique Besnehard, who introduced him to the producer Orlando, with whom he went on to record a number of singles. However, in 2004, his career took a major turn when director Eli Chouraqui offered him the supporting role in "Spartacus", a musical comedy by Maxime Le Forestier. From 2006 to 2010, Christophe landed the role of Ben-Hur in Robert Hossein's epic show. The troupe performed at the Stade de France, and on a number of dates in Australia. In 2013, he released his first album, "La chute est belle". When writing the lyrics for the album, he worked with François Welgryn, a writer for major artists such as Garou, Céline Dion and Johnny Hallyday. In the new show-event "Les 3 Mousquetaires", Christophe brings his charisma, emotion and powerful voice to the role of the Machiavellian Cardinal Richelieu.
In Bernadette de Lourdes, he plays the charismatic Abbé Peyramale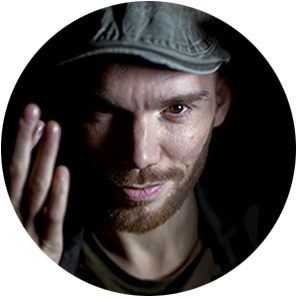 Commissaire JACOMET
Grégory DECK 
Northern artist, Grégory joined the musical "Dracula, l'amour plus fort que la mort" in 2010, where he played Sorci, a vampire in high heels, directed by Kamel Ouali at the Palais des Sports in Paris. From 2012, he appeared in "Salut Les Copains!", directed by Stéphane Jarny at the Folies Bergère and on tour for 2 years. 
In 2015, he appeared alongside Eugénie Soulard in "Cendrillon, Le Temps d'Aimer". The following year, he joined the cast of "Peppa Pig, le Grand Splash", for performances at the Casino de Paris and on tour. In 2017, Gregory played Jean in the musical show by Pascal Obispo and Christophe Barratier, "Jésus, de Nazareth à Jérusalem" at the Palais des Sports. In 2018, he was Perchik in "Un Violon sur le Toit" (Fiddler on the Roof), directed by Ned Grujic at the Théâtre du 13ème Art in Paris.
As a solo artist, he has broadened his acting range at Studio Pygmalion, trained in dubbing and released an urban music album #ÇaSuffitPas with Nicolas Lassus.
Grégory plays Commissaire Jacomet, who sceptically attempts to sort fact from fiction with Bernadette.
Photo © Inanis